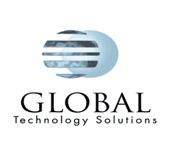 Global Technology Solutions, Inc. (GTS) was created by the demand for high quality Information Technology/Telecommunication solutions and services that span the globe. The company, located in St. Louis, MO., has grown quickly since its inception in 2000. This growth pattern was accomplished through new business generation and client retention in the Government and Commercial markets.
Global Technology Solutions, Inc. is certified as an 8(a), Small Disadvantaged, Veteran owned company graduating in October of 2010. Our intent is to be the strategic leader in the global technology solutions market, providing clients with cost effective IT/Telecom solutions that enhance business productivity. Our vision is to utilize technology products, services, and relationships to provide seamless integration of our solutions for client business process improvement, revenue generation, and cost avoidance. Whether implementing turnkey projects or staffing needs, Global Technology staff are at the forefront of each client interaction, delivering expertise to the client business environment through integrity, credibility and commitment.
Critical success factors of Global Technology Solutions include: client satisfaction, consultant integrity and credibility, employee empowerment, use of technology to develop market leadership, quality and excellence. Client satisfaction will be measured through post implementation surveys and Executive interviews. Quality procedures and assurance of excellence are focal points as we define processes with each client. Global Technology Solutions maintains a culture of value created by continually understanding client needs and requirements and delivering solutions with efficiency and accuracy. Client satisfaction is first and foremost. Global Technology Solutions provides clients with a critical competitive advantage by enabling them to adapt to the turbulent economy and ever changing world through quality and comprehensive technology solutions and services.